Haaks live på Hotell Nordby
Haaks live på Hotell Nordby
Haaks live på Hotell Nordby
Haaks Live!
Endelig får vi presentere Haaks, Sveriges fremste underholdningsband – Live!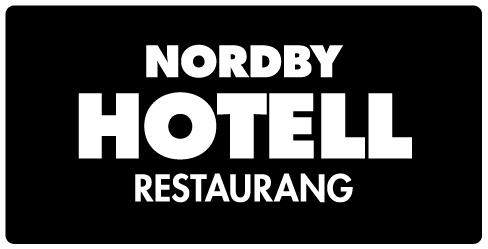 Under pandemien har Haaks vokst til Sveriges, ja hele Nordens, største livestream. Med over 70.000 følgere og mer enn 150.000 unike seere hver fredag, har Haaks klart å skape en unik musikalsk plattform der de har fremført magiske spillejobber hver helg for et lyrisk publikum over hele landet.
Nå besøker Bohusläns stolthet oss og inviterer til en musikkfest du absolutt ikke vil gå glipp av. Vi lover en fantastisk opplevelse med musikk, sang og kjærlighet der favorittlåtene dine fremføres live av verdens beste Haaks. Nå fortsetter bandet sin anerkjente turné i 2022!!
kjøp billetter
Vi har ledige rom på denne datoen. Send mail til hotell@nordby.se eller ring +46 (0)526 40200 for å booke rom.
Øl på tapp
Snublejuice Gluten-Free
4.5% ABV To Øl Ringstedvej 13, Region Sjælland
Gluten Free Session IPA "Snuble" means "stumble" "Juice" means "highly aromatic irresistible refreshing liquid". We've fallen head over heels for this beer. We know you will too. An India Pale Ale Dry Hopped with El Dorado, Mosaic and Simcoe. Oh, and it's Gluten Free…
PILS Pilsner – German
4.7% ABV 15 IBU LERVIG Stavanger, Rogaland
LERVIG PILS is brewed with pilsner and munich malts, german and slovenian hops, fresh german lager yeast, and carefully lagered to give the beer a crisp and clean finish with the perfect body…
Det er over 50 forskjellige øltyper!
Øl på boks og flaske
Saison Dupont Farmhouse Ale – Saison
6.5% ABV 30 IBU Brasserie Dupont Tourpes, Wallonie
Saison Dupont is a world classic beer and the yardstick for one of Belgium's most important beer styles. It is the most admired AND imitated Saison in the world. A strong, vital yeast is key to full at…
American Light Gluten-Free Lager Gluten-Free
4.4% ABV Omnipollo Sundbybergs kommun, Stockholms län
Lux IPA – American
6% ABV Dugges Bryggeri Landvetter, Västra Götalands län
When dreaming up this IPA we've looked at our history, looked to our future and savored all that we are. It means that all we've learnt and all we're aiming to be is packed into this IPA. A tasteful and…
Abdia IPA – American
7% ABV 50 IBU Omnipollo Sundbybergs kommun, Stockholms län
Twinning with our previous release Halliza comes Abdia Mosaic India Pale Ale, a single hop take with Mosaic. With complex notes that can be described as earthy, savory, citrusy or piney.